Moonlighter – 500 000+ copies sold!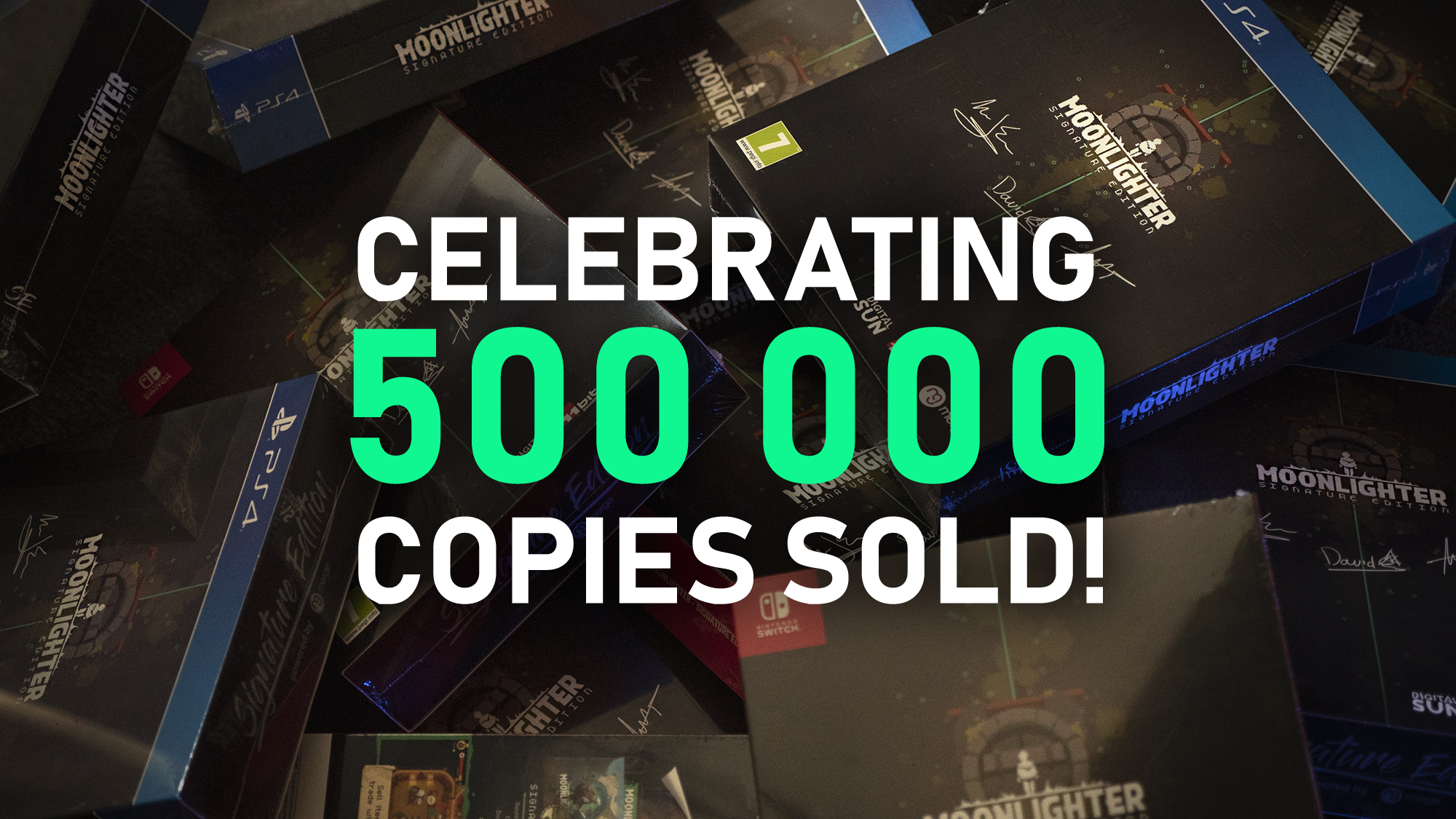 Greetings, Heroes and Merchants!
It's been almost a year since we've released Moonlighter in 2018. Your response to the game was nothing short of amazing, you've sent us myriads of positive comments and honest feedback which – in the long term – helped us improve the game and add some features your adventurous hearts desired. Our team was able to introduce things like: 100 new room patterns, new skins, New Game+ mode, pirate weapons, rings, companions, minibosses – just to name a few. It makes us super happy to see that Moonlighter's community is growing all the time and today we are celebrating 500 000+ copies of the game sold around the world!
For an indie studio like Digital Sun – this number is truly amazing! But we are not stopping there! Together with 11 bit studios, we are happy to announce that our first paid DLC,  Between Dimensions, is coming out this year and it is our biggest expansion so far. The DLC enlarges the main experience by filling current dungeons with new creatures, populating all-new Interdimensional Dungeon with mini-bosses, swarming the adventure with new weapons, armory, shop items, and rings.
On top of that, there are never-seen-before Trick Weapons giving you some special powers – but they can be a little bit punishing (and, well, tricky) at the same time, so be sure to use them wisely. You can also expect some new visitors to hop by the village of Rynoka as well as numerous gadgets to reskin and upgrade Will's shop, too.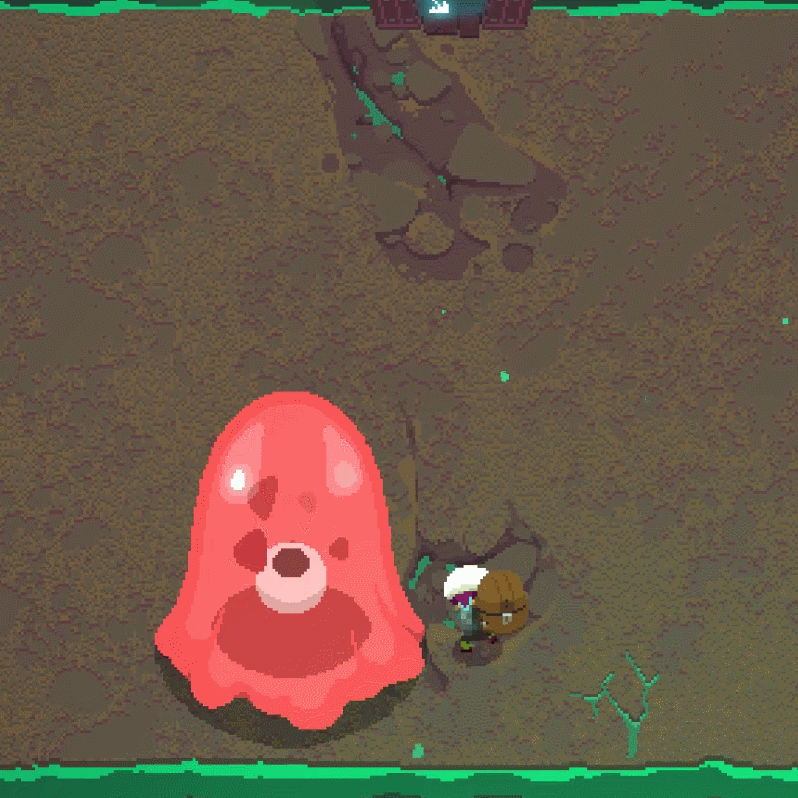 Between Dimensions DLC introduces:
• A brand-new Interdimensional Dungeon
• 10 original enemies and 5 minibosses
• Full set of weapons with a new short sword, big sword, bow, gloves, and spear
• Set of armor with a new helmet, chest, and boots
• Trick Weapons – 10 unique weapons – both powerful… and punishing!
• New Rings – which are boosting Will's passive abilities
• New Shop upgrade – allowing Will to showcase his new Interdimensional Items
• New Customers asking to trade and an unfamiliar NPC: The Trader
Between Dimensions DLC is planned for Summer 2019 and it is going to be available on all platforms this year, too!
At this point, you might be thinking: "Whoa, that's really something! They surely can't be working on something else!" – but it is still not all the news that we have! Our courageous team is also working on a mobile port of Moonlighter! Well, scratch that. Moonlighter for mobile is not your regular port. It is an adaptation. And that makes the difference. It's going to be enhanced and adjusted to use the best of mobile devices: rebalanced mechanics, redesigned levels and enemies, with brand new controls. We are also very happy to announce that the mobile version is also planned for the year 2019! Yay!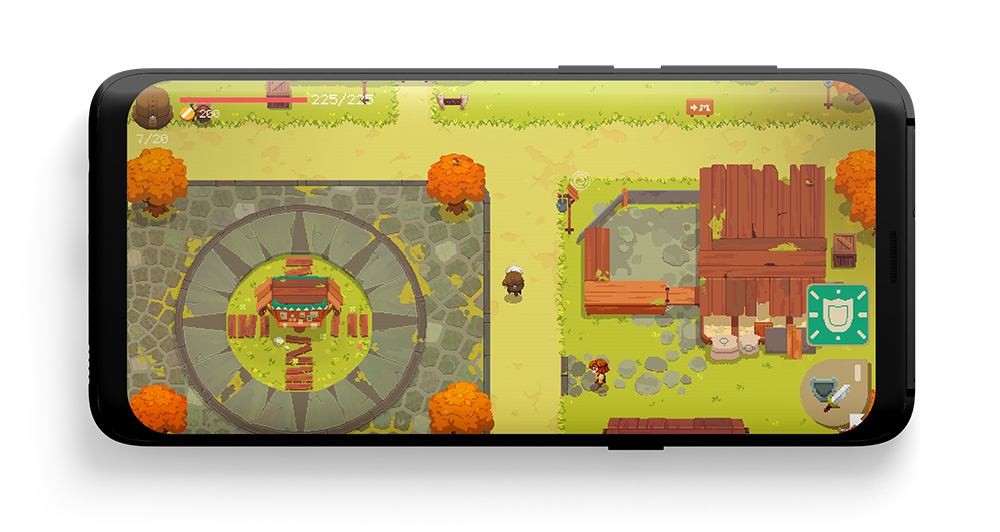 We hope that you're as excited as we are about this news! Now, let us celebrate the barrier of half a million units sold with the promotional sale of Moonlighter on Steam, Nintendo eShop America and soon (in two days, to be exact) on eShop in Europe!
Stay awesome, Heroes and Merchants!
Digital Sun Games & 11 bit studios
---
Get Moonlighter on:
Want to know what we're up to? Follow us here: