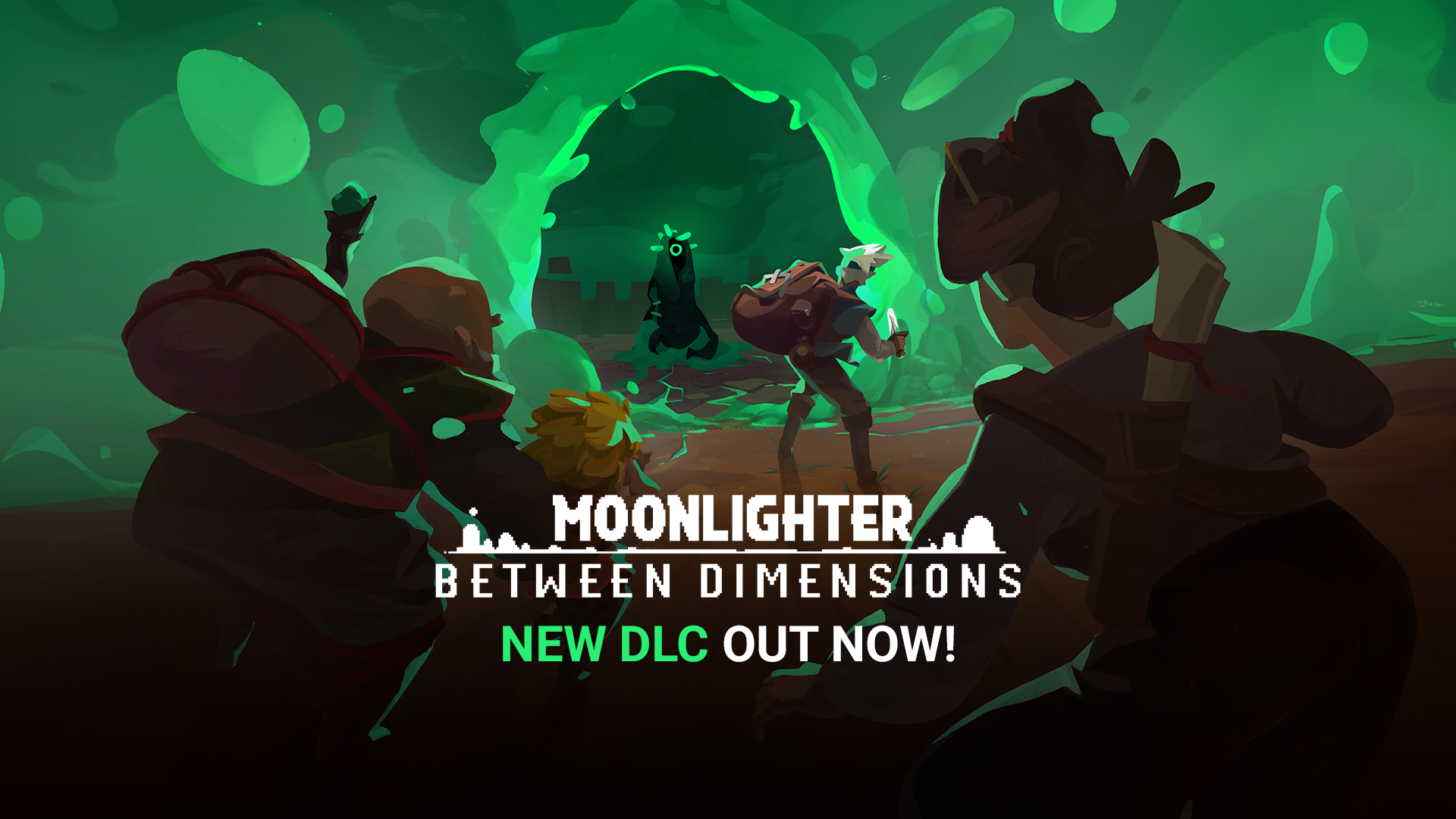 Hello there, Heroes and Merchants!
The biggest ever expansion for Moonlighter, the critically acclaimed shopkeeping RPG from Digital Sun and 11 bit studios, which recently reached one million players, debuts today on PC. Available now for the price of 6.99 USD/EUR, the Between Dimensions DLC expands on the main experience by letting fearless adventurers descend into an all-new Interdimensional Dungeon while filling current dungeons with new creatures alongside offering a bunch of new weapons, armors, shop items, and rings.
Watch the Official Release Trailer below:
About the DLC:
The village of Rynoka. Once again peaceful and prosperous after the events of the Fifth Door. Shaded with green trees, inhabited by adventurous and entrepreneurial creatures alike. You can understand why a person would like to live here endlessly. However, life doesn't stop for anybody. The wind of change is blowing through Rynoka. A new, cryptic Portal appeared out of nowhere. Does it bring a new threat? Or is it a new way to make an easy profit? And most importantly… are you prepared to enter the unknown?
Accessing the Between Dimensions DLC requires players to have finished the main game. Some content noted below will be available to all owners of the base game free of charge.
Between Dimensions DLC features:
• A brand-new Interdimensional Dungeon (with a chance for it to appear as a Corrupted Dungeon in the original dungeons!)
• 10 all-new original enemies and 5 minibosses
• A full set of weapons with a new short sword, large sword, bow, gloves, and spear
• A new set of armor with a helmet, chest, and boots
• Trick weapons – 10 unique weapons in total – both powerful… and punishing!
• New rings for boosting Will's passive abilities
• New shop upgrade allowing Will to showcase his new Interdimensional Items
• New customers wanting to trade and an unfamiliar NPC: The Trader
• Additional story and lore
• New thieves to invade your shop (free content)
• A new client – the indecisive customer (free content)
• A bothersome bird terrorizing your customers (free content)
Between Dimensions is out now on Steam, GOG.com and Humble Store at 6.99 USD/EUR, and will be available on consoles at a later date.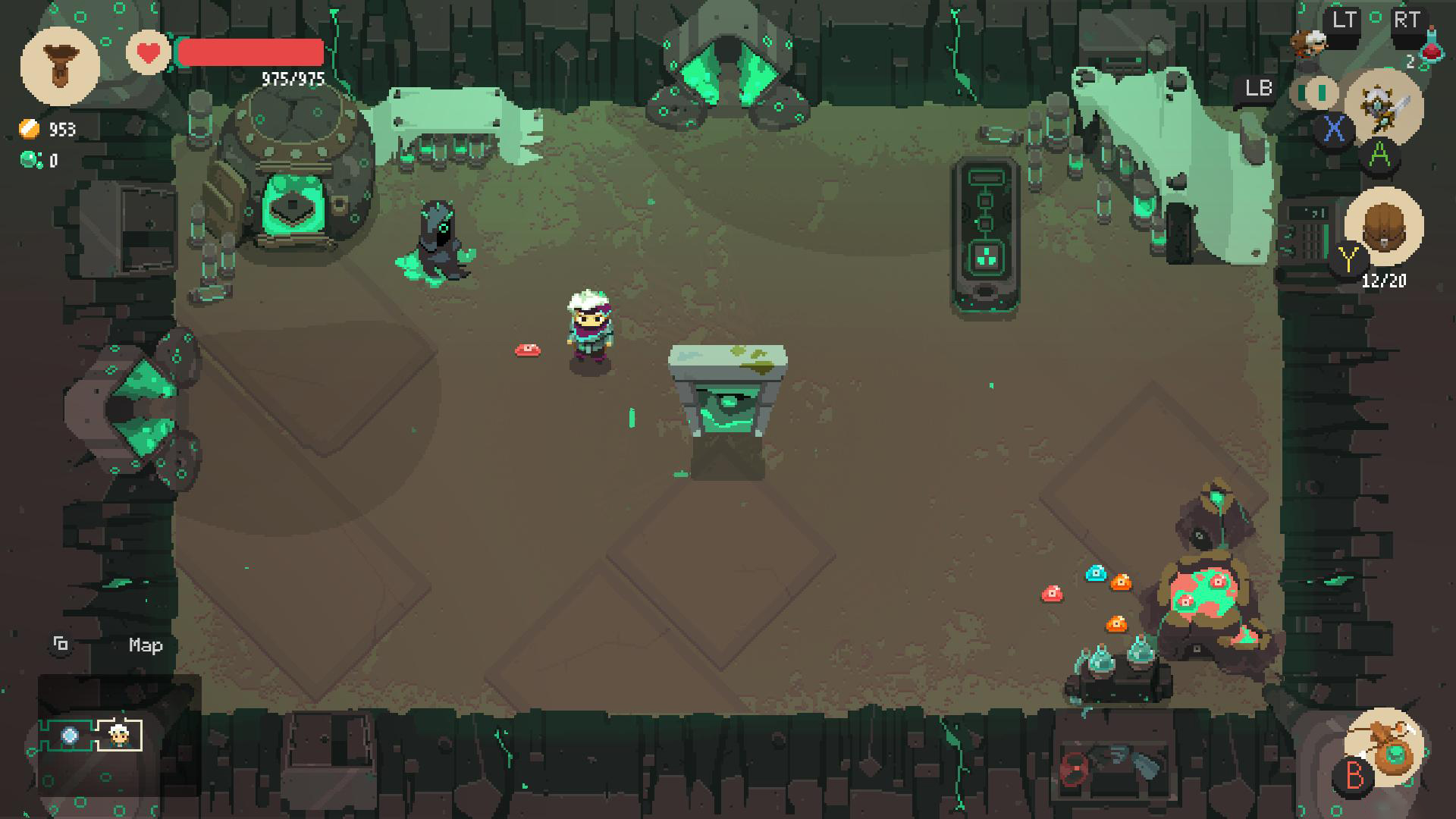 ---

On top of that, we've patched a lot of stuff in the game, updating it to version 1.10.
General Fixes:
• Crash on startup
• Crash on opening chests in dungeons
• Fixed issue with overwriting items in chests
• All Familiar eggs should now drop in new game+
• Fixed issue where mimic chest could not be interacted with
• Fixed infinite loading after using Banker
• Fixed infinite loading after reaching the end of the calendar year
• Sorting should now also stack items
• Sorting option should now affect all pages in multi-paged chest
• Fixed issue with re-connecting the PS4 Dualshock 4 controller
• Crafting high-end weapons at Blacksmith should now consume the correct amount of resources
• Fixed issue where Le Retailer NPC could have items in stock that should not be present there
• Potions at Witch NPC should now display correct prices
• Fixed issue with Will's fists damage
• Exclamation mark over Witch in new game+ should now properly update
• Minor language corrections
Dungeon Fixes:
• Second Tree miniboss from Forest dungeon damage adjustment
• Hermit Slime (big fist) should now spawn properly
• Fixed Infinite loading on using Merchant Emblem portal
• Eggs should now always be properly transferred upon returning from the dungeon
• Fixed Tesla Miniboss icon in dungeon summary screen
• Fixed death animation of some enemies
Shop Fixes:
• Fixed issue where items would disappear upon restocking a stack of items at the sale box
• Fixed display of income in sale box in new game+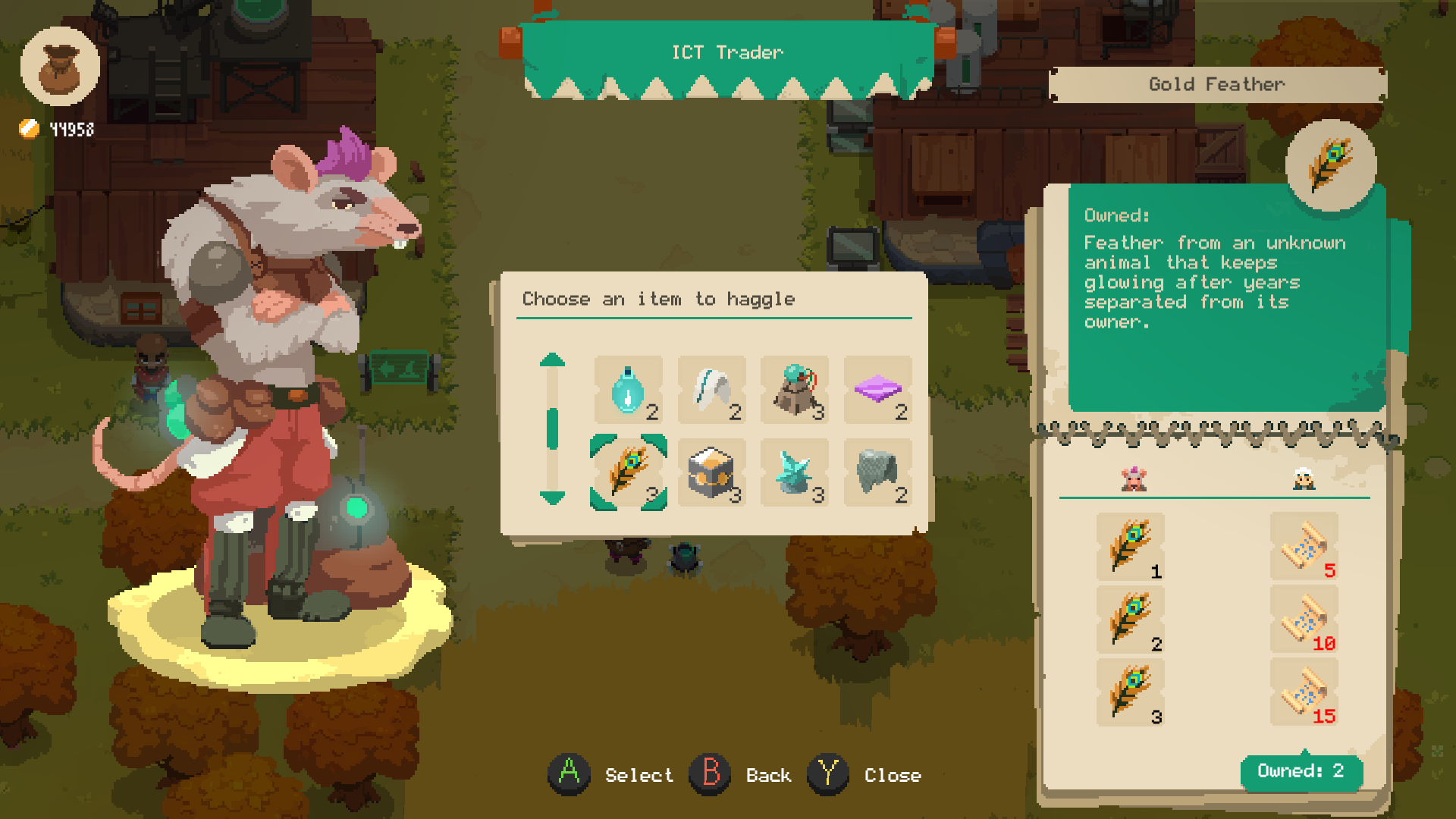 ---

Get Moonlighter on:
Want to know what we're up to? Follow us here: