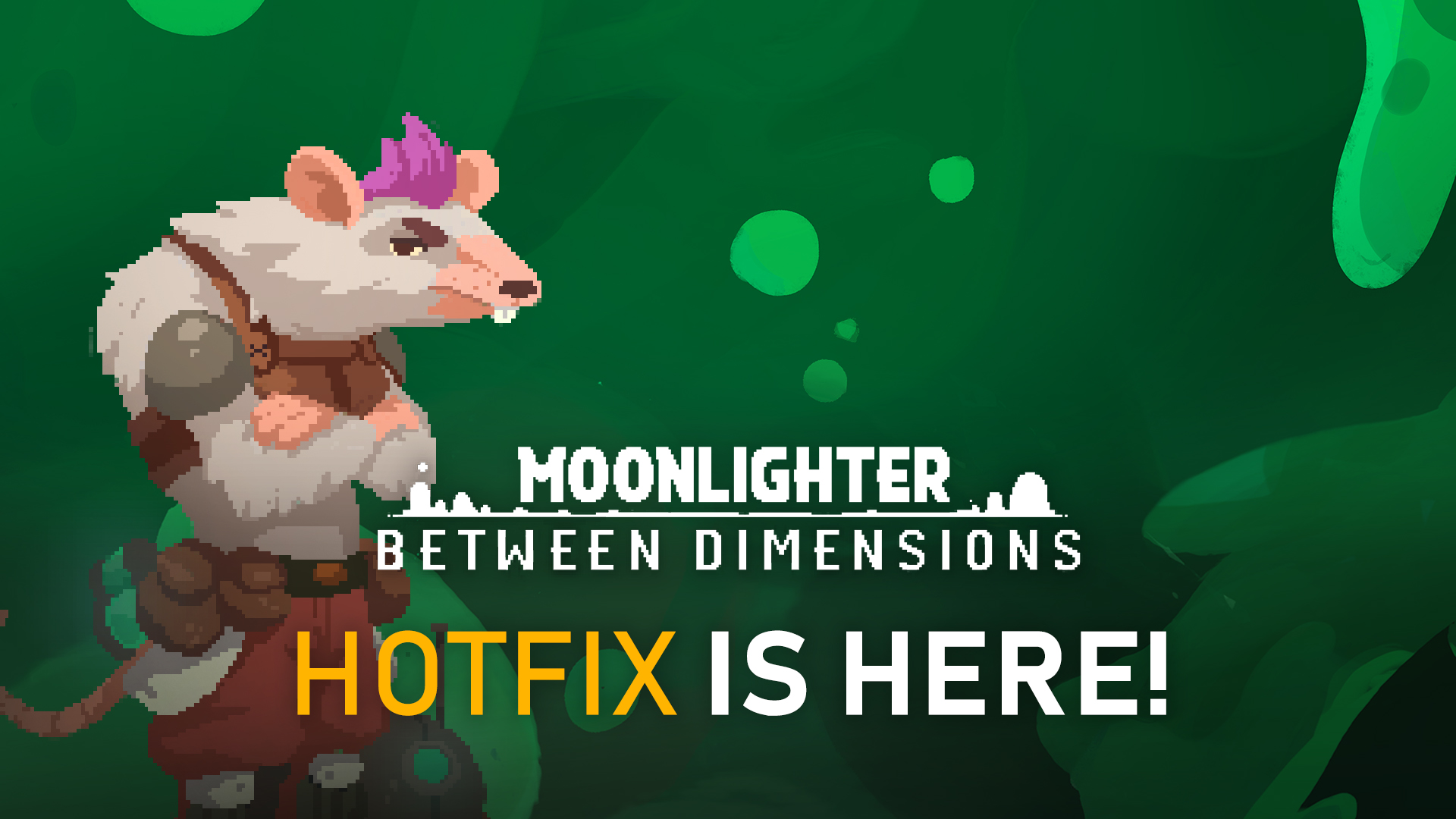 Hello there, Heroes and Merchants!
The new Portal that appeared in the Between Dimensions DLC proved to be more unstable than we've initially believed. You've contacted us about many anomalies that invaded Rynoka – and we're very thankful for that! Your amazing support helped us a lot if it comes to tracking and fixing DLC-related bugs. We have already released a small patch a few days ago – and here is another one! We know it still doesn't address all the issues that you're experiencing but we decided it's better to patch some stuff earlier so more of you can enjoy the game immediately. Next patch is coming soon!
Here's the list of fixes:
General Fixes:
• Items are now properly converted upon starting DLC in NG+ (DLC+)
• Trader customers can't request the same item as their offer anymore
• Bed damage absorption buff should now be adjusted to DLC+
• Prices of DLC's Big swords and Bows are properly adjusted
• Enchantment effects of DLC armor and weapons shouldn't disappear upon restarting the game
• DLC Armor bonuses in Enchantment menu at Witch are properly displayed now
Dungeon Fixes:
• Fixed issue where Vine Flower enemy could become invincible
• "Small Spectral Flame" and "Heavy Metal Plates" items should now properly drop from enemies
• Effect of "Life Drain Amulet" deactivates properly upon unequipping it
• Interdimensional weapons can't be sent home using Home Chest secret room
• Golem Dungeon first miniboss damage reduced
• "Ghost" and "Dimensional Worm" enemies should now appear on proper levels of the Wanderer Dungeon
• Fixed empty chests after defeating Boss in Wanderer Dungeon
Shop Fixes:
• Items bought by the undecided clients should now be properly saved to the Merchant Notebook
Besides reporting issues, though, you have also praised the new content that we've added to the game! You seem to enjoy the new Dungeon that Between Dimensions DLC introduced to the game – and that makes us very happy! This motivates us even more to get those pesky bugs out of your way as soon as possible. Thanks for all the positivity and for your constant support!
Stay awesome! Cheers!
Digital Sun Games & 11 bit studios
---

Get Moonlighter on:
Want to know what we're up to? Follow us here: