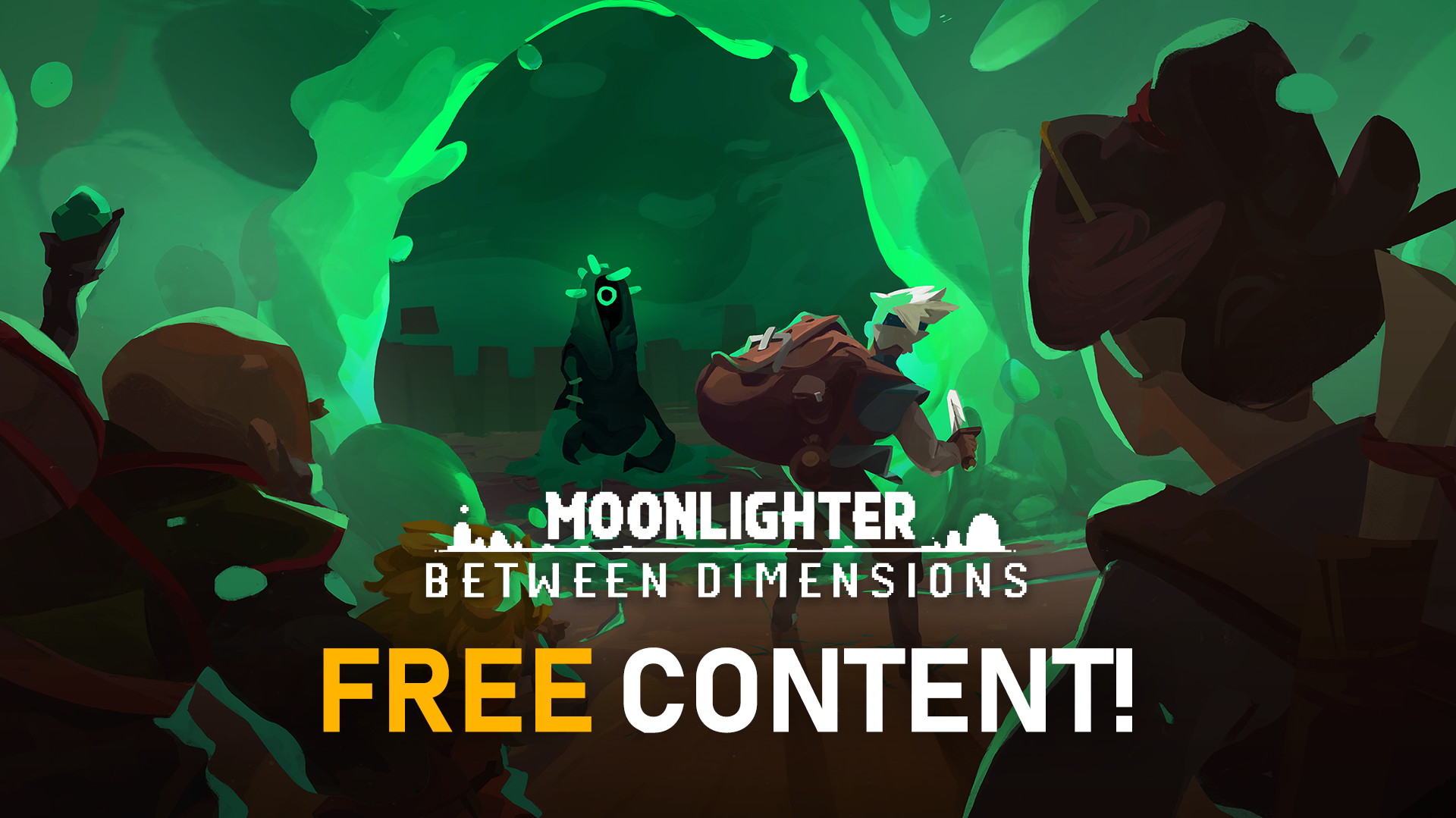 Hello there, Heroes and Merchants!
As you already know, we've recently released our first paid DLC: Between Dimensions! However, when we've listed all the amazing DLC's new features and all the tweaks and smaller changes – it was kinda easy to miss an important piece of information: some of the content is totally free for everyone! Yes. A brand new content – which was supposed to be part of this DLC – is now free! Yay!
List of free stuff:
• A new thief trying to steal your money from the cash register!
• A new client – the indecisive customer – better hurry and attend them!
• A bothersome bird terrorizing your customers – so little, yet so dangerous!
• 4 new Baby Slime companions – too cute to be true!
• And on top of that, the basic Rings and Amulets (not the ones from the DLC, tho!) are now available during your first playthrough (if you didn't know: before they were available only in New Game+ Mode).
We really hope you like this new content! We believe it added some nice variety to the original game. 🙂
On top of that: huge thank you for sending us feedback about any issues that you might be encountering. We've already released a small hotfix and are working on another. So worry not – we hear you, we are reading Steam Discussions and other channels, we are aware of the problems that you're reporting – and we want to fix them as soon as possible!
Stay awesome! Cheers!
Digital Sun Games & 11 bit studios
---

Get Moonlighter on:
Want to know what we're up to? Follow us here: