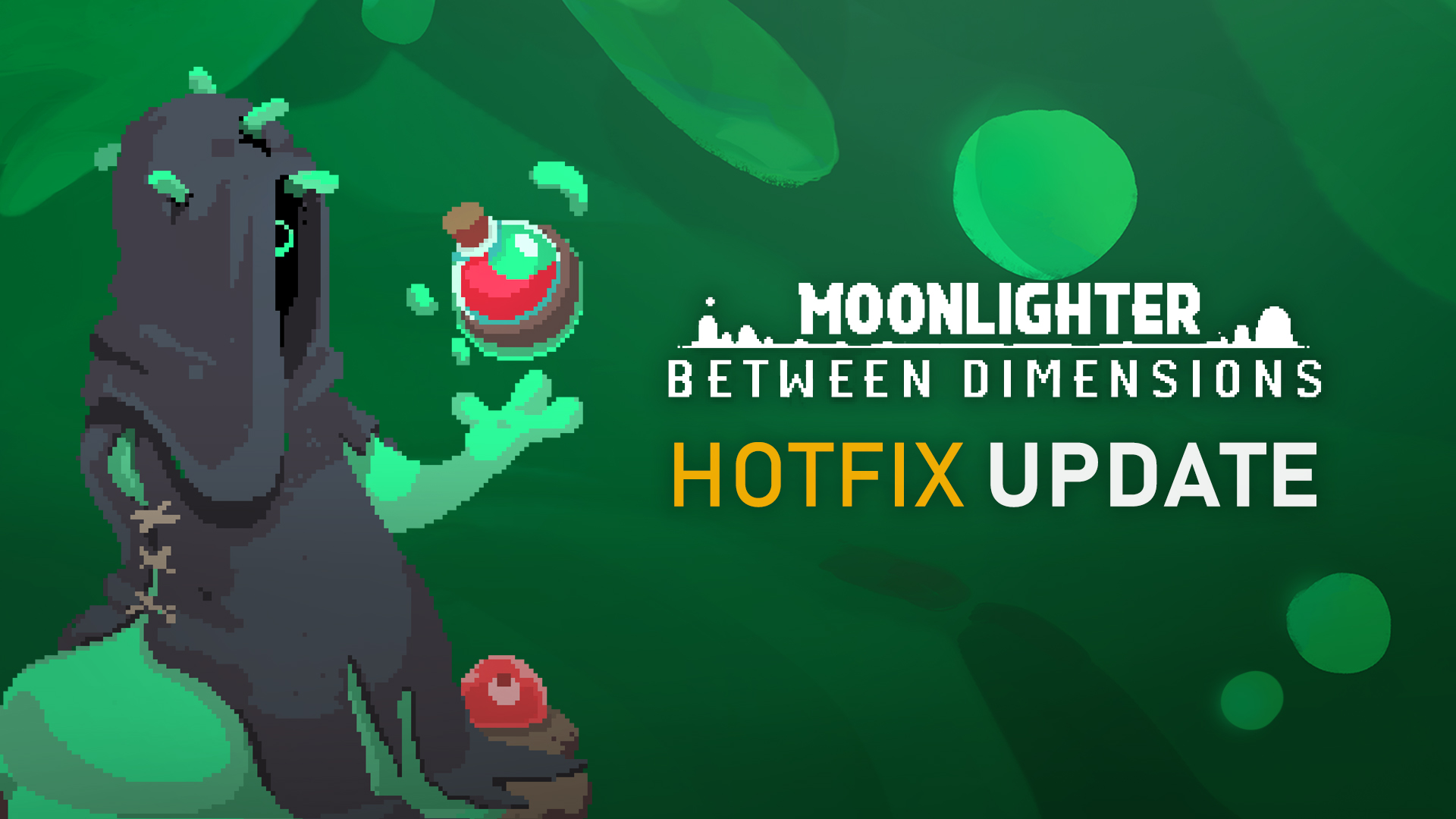 Hello there, Heroes and Merchants!
Let's focus on one thing today: the Super Annoying Shop Bug™ is finally gone! We've also fixed and tweaked some other stuff – but this one is by far the most important. Thanks for your patience!
Here's the list of fixes:
• Fixed issue where the shop could not be closed

• Adjusted damage of the Pirate Weapons
• It is not possible to bring Cursed items home anymore
• It is now possible to return to the Dungeon from Boss Challenge Room
• Fixed issue where the character could be stuck in the Wanderer dungeon due to Fire Puppet flames
• Fixed issue where the last tier of Composite Armor could not be enchanted
• We're really sorry for the inconvenience those issues caused and we appreciate all the feedback you shared with us.
This is a hotfix solving most urgent issues but we're working on a bigger patch bringing even more tweaks and updates. Please stay tuned!
Cheers!
Digital Sun Games & 11 bit studios
---

Get Moonlighter on:
Want to know what we're up to? Follow us here: